Procurement Services
S&S Services Solutions sources and coordinates delivery of high-quality (products with materials) and services to support Industrial operations and projects. Our supply chain management team, which includes sourcing, logistics, and contracting specialists, works to ensure the highest standards of ethical conduct are maintained in all their operations.
Trading Services
This division was created to offer trading services for engineering products, and through this division we not only sell new DG set, UPS but also offer rebuild diesel generators, motors, switch gear and also buy surplus equipment's from industrial units.
Engineering Services
Under this division we provide electrical and mechanical engineering services that support to our industrial and commercial sector needs and helping them to resolve their complex engineering issues.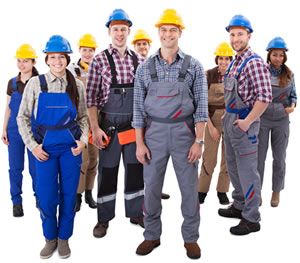 S&S Services Solutions is a leading procurement and Trading specialist company which was founded in Lahore 2013, We are delivering responsive and cost-efficient procurement, Trading and Engineering services to our customers in the all type of industrial and commercial sector mainly in Pakistan.
We pride ourselves on being a cost effective solutions to sourcing products for your project and maintenance requirements. Our procurement specialists deliver consistent cost savings to all our customers and our dedicated in house supply chain will ensure your goods arrive safely and within delivery expectations.
Mission
Our mission is to serve, support, and collaborate with our customers to deliver innovative, timely, and accurate sourcing solutions that create value in their organization success.
Vision
Our vision is to provide world's best sourcing platform where people and organizations can discover any products or services which may beyond their imagination.
Sourced by the top Companies in Pakistan
Clients